Waiting On Wednesday
is a weekly meme hosted by Jill over at
Breaking The Spine
, that spotlights upcoming releases that we can't wait to get our hands on!
This week's WoW is Storm Siren by Mary Weber.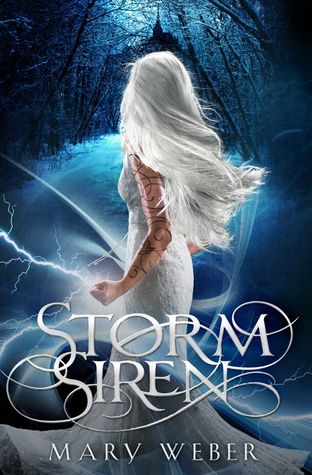 "I raise my chin as the buyers stare. Yes. Look. You don't want me.
Because, eventually, accidentally, I will destroy you."
In a world at war, a slave girl's lethal curse could become one kingdom's weapon of salvation. If the curse—and the girl—can be controlled.
As a slave in the war-weary kingdom of Faelen, seventeen-year-old Nym isn't merely devoid of rights, her Elemental kind are only born male and always killed at birth — meaning, she shouldn't even exist.
Standing on the auction block beneath smoke-drenched mountains, Nym faces her fifteenth sell. But when her hood is removed and her storm-summoning killing curse revealed, Nym is snatched up by a court advisor and given a choice: be trained as the weapon Faelen needs to win the war, or be killed.
Choosing the former, Nym is unleashed into a world of politics, bizarre parties, and rumors of an evil more sinister than she's being prepared to fight . . . not to mention the handsome trainer whose dark secrets lie behind a mysterious ability to calm every lightning strike she summons.
But what if she doesn't want to be the weapon they've all been waiting for?
Set in a beautifully eclectic world of suspicion, super abilities, and monsters, Storm Siren is a story of power. And whoever controls that power will win.
Books focused on the elemental powers have always drawn my attention. A vestige left from my Avatar:The Last Airbender obsession. Adding to that, it's also a story of her training to control her powers, which is also something I love to read about. I find it cliche that she's obviously going to fall in love with her trainer....but ehhh.
Release Date: August 19, 2014
Hardcover: 320 Pages
Publisher: Harpercollins
Genre: Fantasy
Book One: Storm Siren
Book Two: Unknown
Book Three: Unknown
How about you? What book are you waiting on this Wednesday?